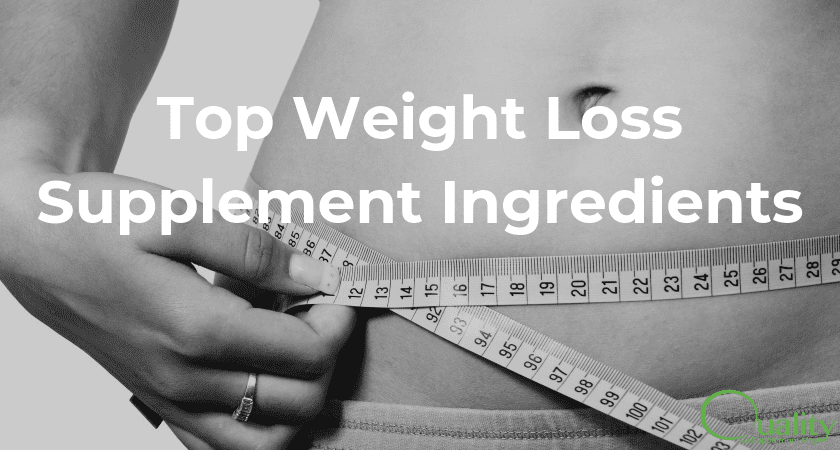 The weight loss and diet control market is big business in the United States, this includes weight loss supplements. According to Business Wire, "The U.S. weight loss market is now worth a record $72 billion."
There are many ways to tap into the weight loss market but weight loss supplements are great because they're a simple and convenient way for consumers to boost results. While there is no one silver bullet when it comes to weight loss researchers are learning more about which ingredients actually work.
Why Sell Weight Loss Supplements
Approximately 15% of U.S. adults have used a weight-loss dietary supplement at some point in their lives. It really is a massive market. Other options for tapping into the weight loss market are meal replacement shakes/protein powder; these options though are more expensive and have slimmer margins than weight loss supplements.
Weight loss supplements can include a variety of ingredients that attack the problem from multiple angles including:
Boosting energy
Controlling appetite
Supporting metabolism
Increasing fat burn
Promoting healthy blood sugar
Providing extra antioxidants
When formulating your own weight loss supplement there are a few top ingredients that you should consider including to make a popular and effective supplement.
3 Weight Loss Supplement Ingredients to Use in Your Next Formula
1. Garcinia Cambogia
Garcinia Cambogia has been one of the most popular weight loss supplements for years. This East Asian fruit has been used for centuries for its amazing health benefits. It wasn't until recent years that this versatile supplement exploded in popularity all thanks to "America's favorite doctor."
Whether it's an ingredient in a weight loss supplement or simply a straight garcinia cambogia supplement on its own, it is very popular. Research suggests that it may prevent fat storage while it controls appetite.
Hydroxycitric acid (HCA) is the active ingredient in garcinia cambogia that makes it so powerful. No weight loss supplement is foolproof, but research shows that garcinia cambogia can support weight loss when used along with proper diet and exercise.
Garcinia Cambogia Benefits
Weight loss
Appetite control
Energy booster
Metabolic enhancer
2. Conjugated Linoleic Acid (CLA)
Conjugated linoleic acid (CLA for short) has been increasing in popularity especially among the fitness crowd looking to burn fat and get lean. At its core CLA is a healthy fat that burns fat. Some people get nervous when they think about fats because they think that all fat is bad or will make you fat.
That's just no true though. There are many healthy fats that are very good for you, another example is omega-3 fatty acids. Luckily much of the weight loss and fitness industry are waking up to the fact that fats aren't necessarily bad for you, in fact they're necessary.
CLA has undergone a lot of research in recent years and scientists are excited about the potential and so are we! Studies done on people show just how effective it actually is where people that are overweight, obese or of a healthy weight can all see results. CLA works by helping to block fat storage and fat cell production.
This healthy fatty acid is found naturally in grass-fed beef and butter but the amounts can vary and these foods tend to be very expensive. This is what makes CLA supplements so popular: they're effective, affordable and there's no guesswork on how much CLA you're actually getting.
CLA would make an excellent addition to a fat burner formula for any level of customer whether they're an elite athlete or a weight loss beginner.
CLA Benefits
Reduce fat deposits
Helps with Weight loss
Antioxidant support
Heart Friendly
Green Tea Extract
Green tea is another classic weight loss supplement ingredient. While green tea is nothing new it's still at the top of the list as far as popular and effective weight loss aids. Not only is it great for weight loss it's great for overall health as well.
There has been a lot of research done on green tea and its many health benefits. One of the most interesting things is that countries that drink the most green tea (Asian countries) are also some of the healthiest in the world. There is a correlation between green tea and healthy weight, lower rates of illness and longer lives.
What makes green tea so healthy? It's packed full of powerful antioxidants called catechins. It also helps to boost metabolism and fat burning. Scientists think that it's the combination of potent antioxidants and caffeine that help to crank up the body's fat burning ability.
Customers also gravitate towards supplements with natural ingredients that they recognize and understand. A customer that isn't well-educated and doesn't want to do the research might not choose forskolin but they know what green tea is making that an easy choice. In addition green tea is one of the most scientifically supported weight loss ingredients on the market.
Green Tea Extract Benefits
Supports weight loss
Packed with antioxidants
Boosts energy levels