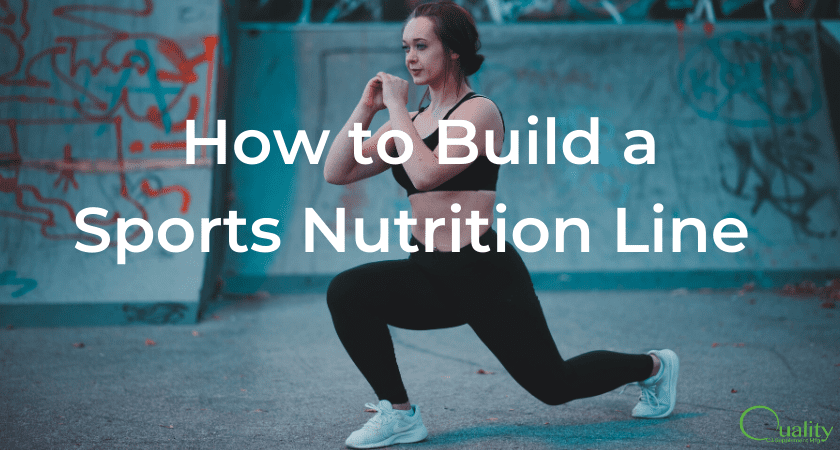 In 2016 the sports nutrition market was worth $28.37 billion. It's expected to grow to an impressive $45.27 billion by 2022. Now is a great time to capitalize on the growth of the sports nutrition industry.
One way to do that is by starting or expanding your existing supplement company. Doing this doesn't have to be very complicated or expensive if you opt for private label sports nutrition supplements.
5 Benefits of Private Label Sports Nutrition Supplements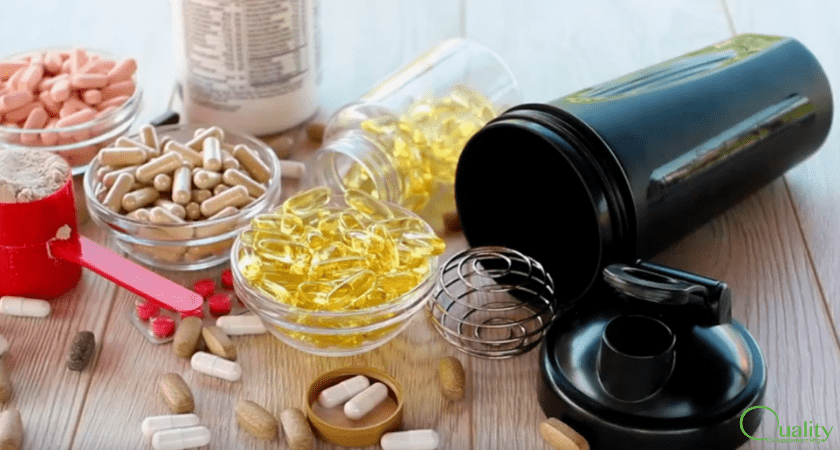 There are a few options to sell sports nutrition supplements. You can either sell someone else's product (retail), you can create your own custom supplements with a unique formulas, or you can private label your products.
While there are pros and cons of each, private labeling draws from the pros while minimizing the cons of the other two options.
1. Less Expensive
While creating a custom formula that is unique to you is a great way to set yourself apart from the competition, if you don't have the money to spend it's really not much of an option.
That's why private labeling is such a great option for people just starting out or for a company that is looking to expand their product line without investing too much money in the process.
2. Smaller Minimums
One of the ways that private label sports nutrition products can help keep your costs down is through low minimum order quantities (MOQs). Getting a custom formula will require you to purchase a minimum of 50,000+ units.
Private label on the other hand often have MOQs as low as 50 or less! These smaller MOQs are not only cheaper but it also lowers your risk of holding so much inventory.
3. Proven Formulas
Part of the draw to sell another brand's product is the fact that their formula is proven. You know the product works and that customers will like it. That's why private label products are great too.
Because private label products are made by the manufacturer and sold to other companies they go through a lot of trial. Which is a benefit over unproven custom label formulas.
4. Quick Turnaround Time
Private label sports nutrition supplements offer a really quick turnaround time which is great when you're ready to get your sports nutrition line up and running quickly. It can be as quick as just a few days.
5. Build Your Own Brand
A big con of selling another brand's product is the fact that you're not actually building your own brand while you're doing it. Private labeling allows you to build your brand and customer loyalty to keep customers coming back to you. When you sell another brand's product there's nothing stopping your customer from going somewhere else to buy.
Top 3 Sports Nutrition Supplements to Private Label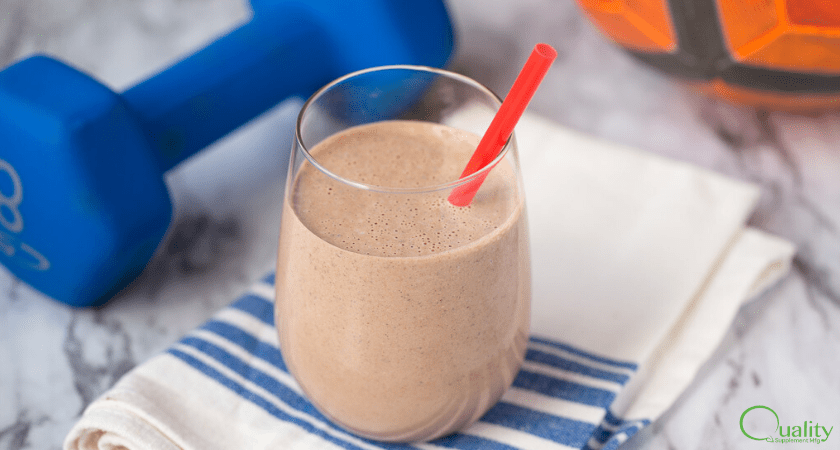 There are three main staples to any sports nutrition line: protein, pre-workout, and recovery. Protein helps fuel muscles, pre-workout helps energize your workout, and recovery products deliver the nutrients muscles need to stay healthy.
Selling these three supplements together gives your customers a complete regimen to help them reach their fitness goals.
1. Whey Protein
Whey protein is often times a customer's first time using sports nutrition supplements. It's a great basic product that is accessible to non-athletes and can be used as a pre- or post-workout meal or just as a quick meal replacement.
Benefits of Private Label Whey Protein Powder:
Lean Muscle Support
Performance enhancement
Mental Clarity
Fast Acting
2. Pre-Workout
Pre-workout allows your customers to maximize their workouts to get the best results possible. With ingredients like caffeine and beta alanine pre-workout can be a great supplement for both men and women.
Benefits of Private Label Pre-Workout:
Focus
Motivation enhancement
Additional energy
Increased stamina
Power Boost
3. BCAAs (Branched Chain Amino Acids)
Muscle recovery is often an overlooked part of a sports nutrition regimen but once customers experience the benefits of BCAAs they'll be more likely to continue purchasing in the future. BCAAs can help repair muscle to shorten the amount of time you're sore post workout.
Benefits of Private Label BCAAs:
Fast recovery
Promotes lean muscle growth
Promotes tissue repair
Enhanced performance
The Takeaway
Starting or expanding your sports nutrition business doesn't have to be difficult when you decide to private label your supplements.
Benefits of private label sports nutrition include…
Less expensive
Smaller minimums
Proven formulas
Quick turnaround time
Build your own brand
Make sure that you include the three basic supplements of protein powder, pre-workout, and BCAAs to offer your customer a well rounded regimen. You can begin to expand your product line after that but these three are essential!
At Quality Supplement Manufacturing we can help you build out your very own sports nutrition line with our private label supplements. We've been in the industry for years and our sports nutrition supplements have been tested, tried and proven.