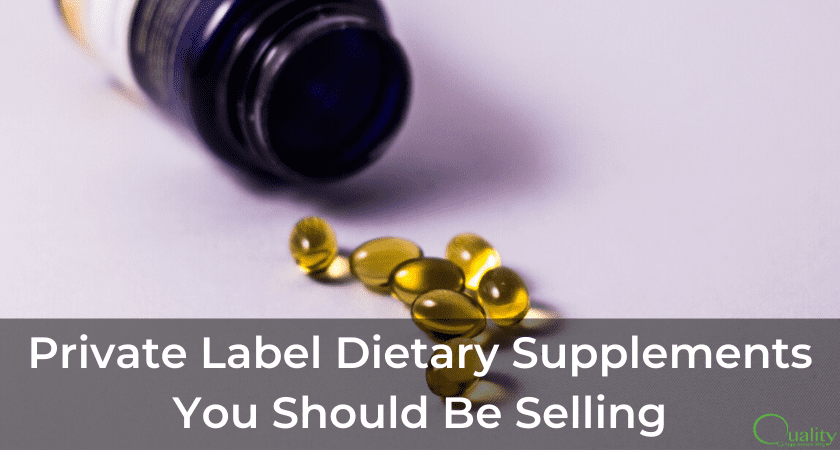 There are hundreds of dietary supplements on the market right now ranging from weight loss to anti-anxiety. So for a supplement business owner who's looking to expand their product line or for someone just starting out, it can be confusing to know what customers will like best.
With the supplement market size expected to be worth $278.02 billion by 2024, you know it's the right time but figuring out which supplements to offer can be tricky. On top of that you have to decide if you want to do private label or create a custom formula.
In this article we'll quickly review the pros and cons of private label dietary supplements vs custom and then discuss five of the most popular dietary supplement on the market today.
Private Label vs Custom Formula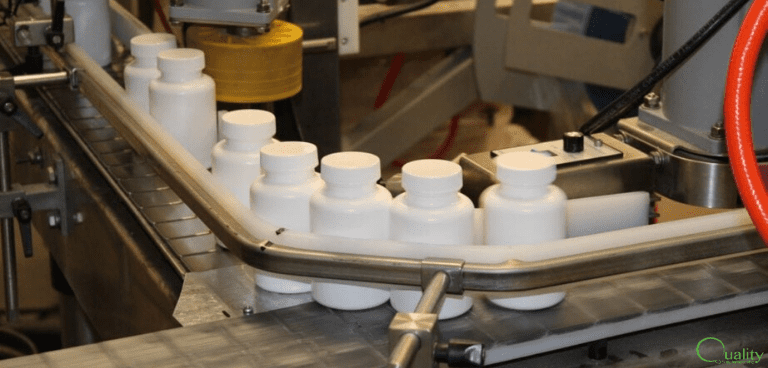 As you can expect there are pros and cons to both private label and custom dietary supplements. Knowing which path to take really depends on you. There's no one size fits all solution to say one is better than the other.
Custom Formula
Pros
A unique formula sets you apart from the competition
No one else will be selling your supplement
You have total control over the formula
You can tailor it to the needs of your demographic
Cons
The minimum order quantity (MOQ) will be much higher
Orders will be more expensive
You'll need to take time and effort to educate customers
The formula is unproven
Private Label
Pros
Proven formula
Low to no MOQ
Cheaper orders
Can choose from well known popular supplements
No need to spend time creating a formula
Cons
Many other people sell the same product
More difficult to stand out
No way to customize the formula
Overall, private label dietary supplements are a great way to quickly expand an existing product line or start a new business without much capital. Custom formula dietary supplements are awesome when you're trying to build out your brand as unique and different and you have the cash and experience to do so.
To learn more about private label vs custom click here
To get started private labeling here are five of the most popular private label dietary supplements.
5 Popular Private Label Dietary Supplements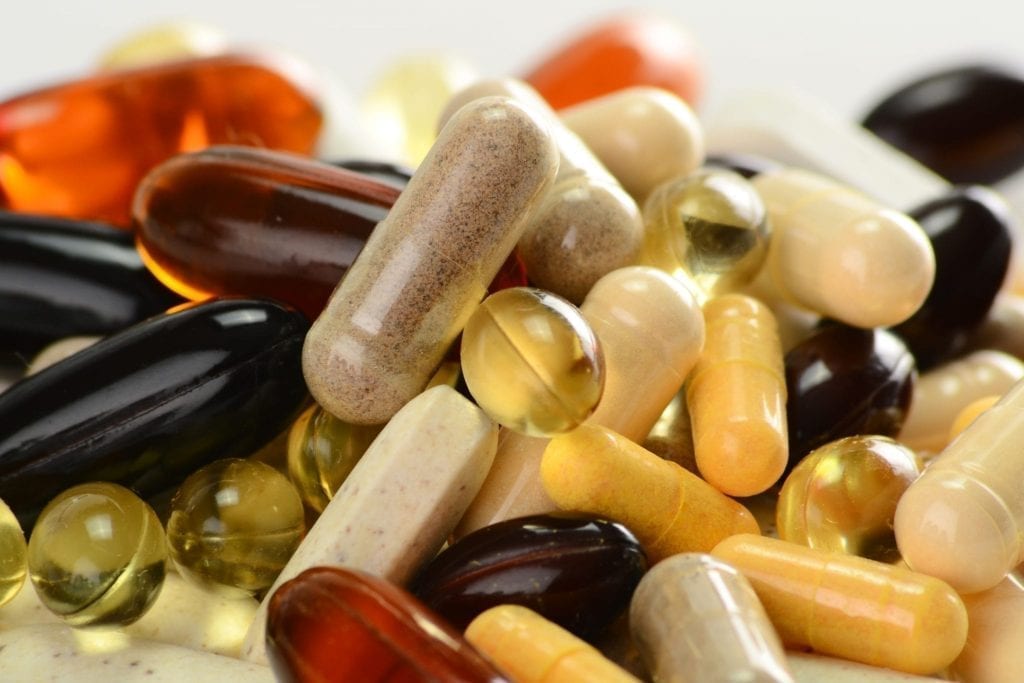 These five supplements continue to be some of the most popular sellers. When you search dietary supplements or most popular dietary supplements you'll see these five appear again and again in the search results.
Even though each of these supplements is very different, they even appeal to different demographics, they each have one thing in common: they each provide a range of benefits that's very appealing.
1. CoQ10 (Ubiquinone)
CoQ10, sometimes called ubiquinone or coenzyme 10, is a vitamin-like compound that is necessary for proper cell function. It's used in cell repair, growth and maintenance. CoQ10 is considered an antioxidant so it also helps to support and protect cell membranes.
Unlike a lot of other antioxidants our bodies produce CoQ10 but as we age we begin to produce less and less of it. It is possible to get CoQ10 from food sources like meat and grains but it's still not enough.
This is why CoQ10 supplements have become so popular. Unlike many other supplements where proper nutrition can be obtained through diet, CoQ10 needs to be supplemented.
Benefits of CoQ10 include:
Energy
Protection of cell membranes
Prevent migraines
Stave off heart problems
2. Turmeric Curcumin
Turmeric curcumin, typically just called turmeric has been used as a spice in cooking and medicinally for thousands of years. Turmeric is the spice that gives curries their bright yellow color. And even though people have been using them medicinally for many years, the science is only just now catching on to the true benefits.
Many studies have been done to back the claims of turmeric which is why it's grown so quickly in popularity over the last 5 years. The compounds in turmeric that make it so healthy are called curcuminoids and the one that scientists have found has the most benefits is curcumin.
By simply eating regular turmeric, or drinking it as some people have taken to doing, you won't be able to get the amount of curcumin necessary to see the full benefits of turmeric. That's where a supplement comes in. You can offer your customers a turmeric supplement that has a concentrated dose of curcumin to get the most benefit.
Benefits of turmeric curcumin supplements include:
Immunity Booster
Anti-inflammatory
Promotes digestive health
Regulates Metabolism and weight management
Helps regulate high blood pressure
Memory function, etc.
Note: be sure that your private label turmeric contains bioperine (black pepper extract) so that the turmeric can become bioavailable and be used by the body.
3. Omega-3 Fish Oil
Omega-3 fish oil supplements have been around for years. There's a reason that they're here to stay and that's because they're so beneficial and they've become an integral part to many people's' daily health routine.
Omega-3 is a healthy fat that can be obtained through fatty fish like salmon, sardines, herring, or tuna. Most Americans don't get enough omega-3 in their daily diets which is why it's important that they use a supplement.
Benefits of omega-3 fish oil include:
Improved Joint Flexibility
Contributes to healthy heart
Visual support
Supports Brain and nerves
4. Multivitamin
A multivitamin is a great general dietary supplement to offer your customers. An estimated 31% of Americans take a daily multivitamin according to a 2012 study so it seems like a no brainer to include in any basic product line.
Much like omega-3 supplements, multivitamins are just part of many people's basic daily routines. Offering a men's and a women's multi is a great way to create some customization for your customers.
Benefits of a women's multivitamin include:
Immune system support
Energizer
Mental Clarity
Benefits of a men's multivitamin include:
Supports Blood pressure control
Helps Fights muscular degeneration
Promotes Prostate health
5. Hair, Skin & Nails
Unlike many of the supplements in on this top five list, hair, skin, and nail supplements do a great job of appealing to a younger demographic. Young women are flocking to buy hair, skin and nails vitamins to help them grow longer, stronger hair, get glowing skin and achieve healthy nails.
In an era of Instagram and Snapchat, it isn't surprising that women of all ages are doing everything they can to look beautiful and a supplement does the work from the inside out! Hair, skin and nails vitamins often contain targeted nutrients like biotin and folic acid but they also contain a full range of vitamins and minerals which reduces the need for a multivitamin in many cases.
Benefits of hair, skin and nails vitamins include:
Grow healthier hair
Improved elasticity of hair
Nail strengthening formula
Nourish skin
The Takeaway
At Quality Supplement Manufacturing we carry all of these supplements in-house and more! Private labeling has never been so quick or easy. We do all the heavy lifting so all you have to worry about is building your business.
We also offer contract manufacturing to help you create your very own custom formula for when you want to stand apart from the crowd.