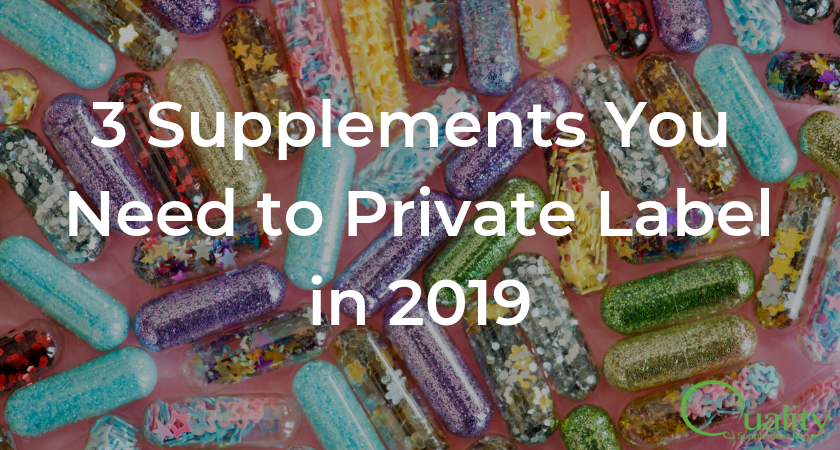 The new year is here, happy 2019! The new year means a fresh slate and looking at your supplement business with fresh eyes and setting new goals. As you look ahead to the rest of 2019 and consider how you're going to grow your business, consider private label supplements.
This year we've set some ambitious goals ourselves and this includes launching a ton of the hottest supplements on the market right now.
Here are the top 3 hot new supplements to private label now!
5-HTP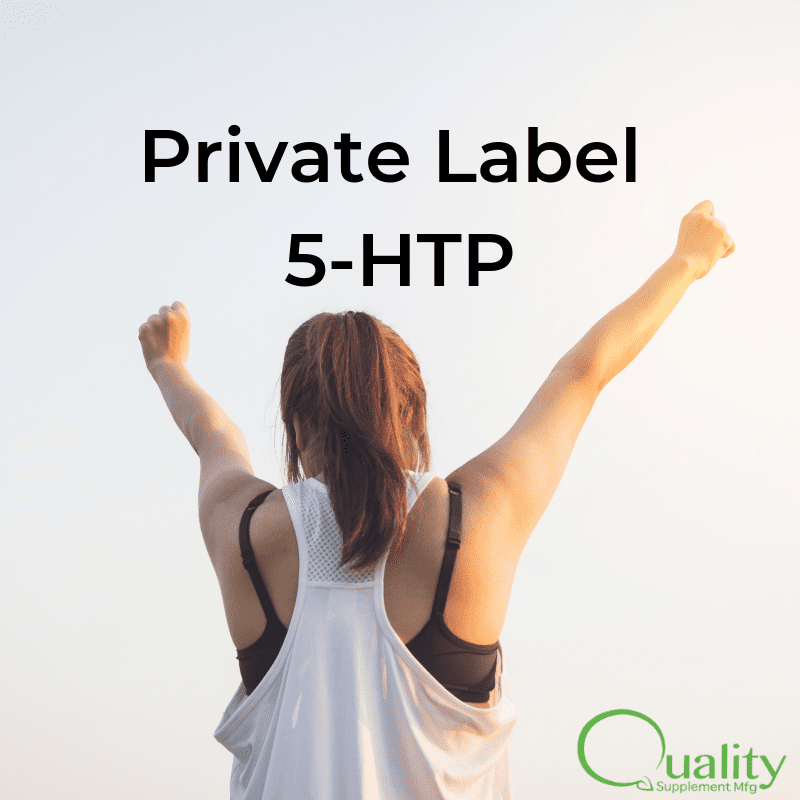 5-HTP (a.k.a. 5-hydroxytryptophan) is an amino acid that the body produces when breaking down tryptophan, an essential amino acid. While the body makes 5-HTP from tryptophan, it can't make tryptophan – it needs to be obtained from the diet. As a result less tryptophan means less 5-HTP.
Why does this matter? 5-HTP is used to make serotonin, the happiness hormone. Low serotonin levels have been linked to poor sleep, moodiness, feelings of anxiety and depression as well as weight gain. 5-HTP may help to boost levels of serotonin resulting in many benefits.
Benefits of 5-HTP
Sleep aid
Boosts mood
Controls appetite
All Natural
It's because of these many benefits that so many people have started taking a 5-HTP supplement. Many 5-HTP users call it life changing for its ability to boost mood and create a feeling of calm in addition to aiding in a better night's sleep.
MCT Oil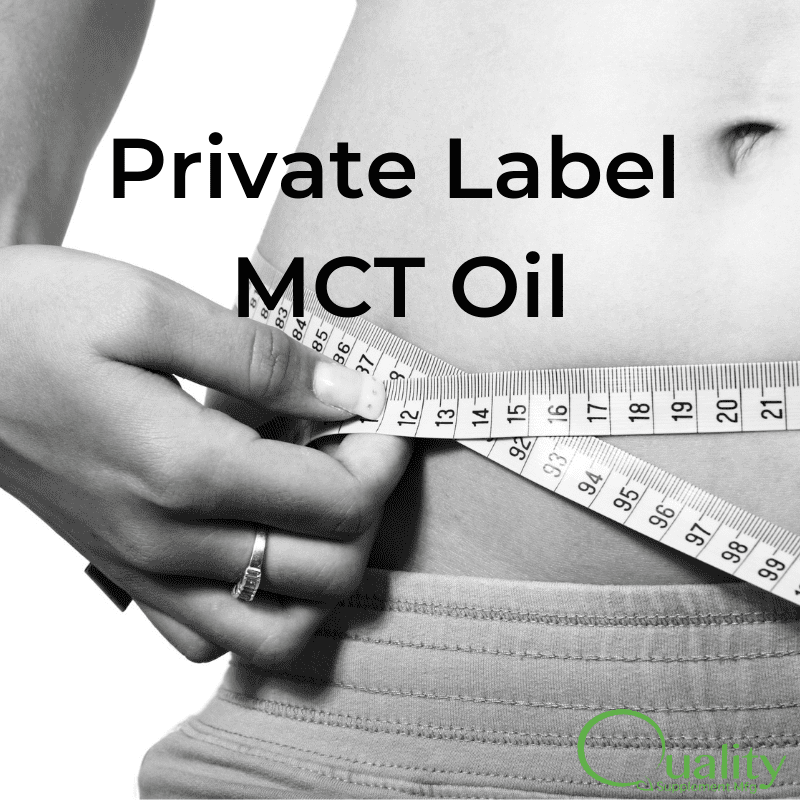 The MCT in MCT oil stands for medium-chain triglycerides which means that these chains of fats are shorter and more quickly digested. As a result MCT oil can help to provide a boost of energy and help you feel full and satisfied because your body can break down and use it for energy so quickly.
MCT oil supplements are popular for the keto diet. The keto diet is a high-fat, low-carb diet that depends on the body being in a state of ketosis in order to result in weight loss. Ketosis means that there are so few carbs in your system that the body instead uses fat as the primary source of energy. MCT oil supplements are a way to boost fat intake to support ketosis and weight loss.
Benefits of MCT Oil
Supports weight loss
Promotes ketosis
Controls appetite
Boosts metabolism
MCT oil can come in liquid, powder or gel caps. We offer private label gel cap MCT oil because it is easy and convenient to use. There's no need to mix it into something like a drink or smoothie and your customers can take it with them anywhere they go without worrying that it will make a mess.
Collagen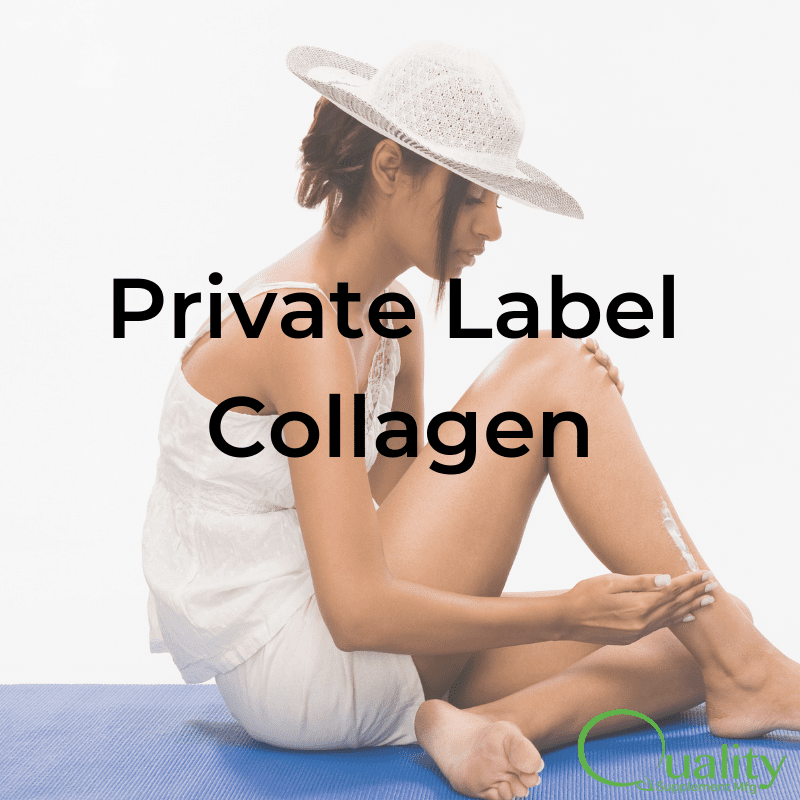 Collagen is the most abundant protein in the body. It's the "glue" that holds the body together. It can be found in just about every area of the body. Even more importantly, collagen is what keeps you looking and feeling young inside and out. Collagen is in the cartilage that keeps joints healthy and comfortable, it's also what keeps skin looking plump and taught.
Despite the fact that collagen seems to be mainly focused on preventing the signs of aging, it's not just the older generations that are interested in taking it. Collagen supplements have also become popular as a way to promote health now for a healthier life in the future as well. Even young women take collagen supplements as insurance for the future to keep skin healthy.
Benefits of Collagen
Supports joint health
Promotes skin elasticity
Helps build muscle and burn fat
Natural supplement
There are many people who swear by collagen supplements! Everything from calling it a full body lift supplement to a hair growth miracle. Customers are clamoring for collagen supplements that will help them see results now and in the future.