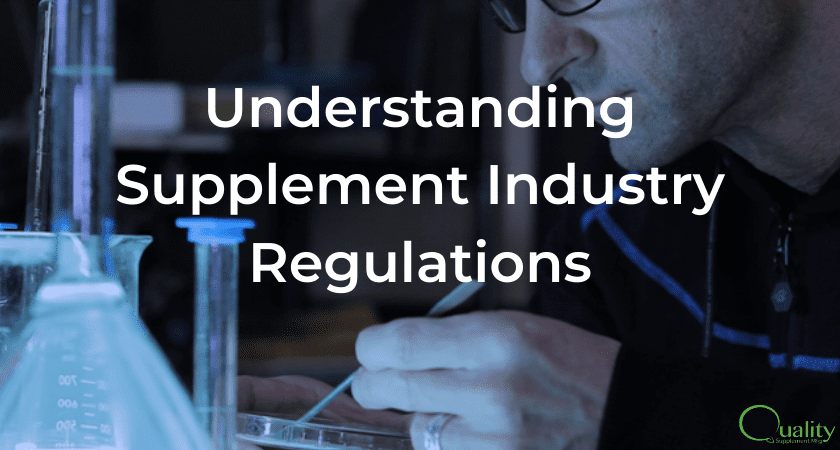 For the most part being in the supplement industry is fun and exciting. It's a growing market, there's always new innovations and you feel like you're helping people live healthier lives. What could be better?
But selling supplements isn't all fun and games. It is a regulated industry after all even if there is quite a bit of slack. There are certain rules that you need to follow so that you don't get into hot water.
Knowing and understanding all of these regulations can be difficult. It's important to educate yourself (and get the help of a lawyer when you need it).
How is the Supplement Industry Regulated?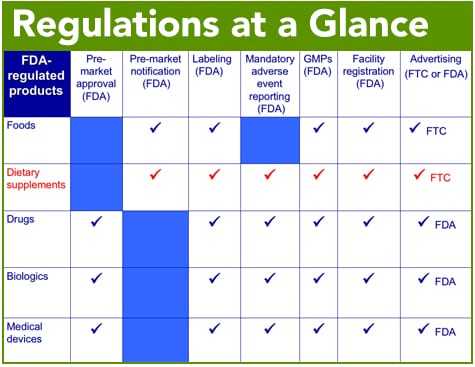 The supplement industry is regulated on a federal level in the U.S. by the Food and Drug Administration (FDA) and the Federal Trade Commission (FTC) as well as by government agencies in each of the 50 states.
There are regulations for just about every area of the supplement industry from labeling to manufacturing to marketing. The FDA and FTC monitors and enforces these extensive regulations.
Many of today's regulations are a result of the Dietary Supplement Health and Education Act (DSHEA) passed in 1994 and the Dietary Supplement and Nonprescription Drug Consumer Protection Act passed in 2006.
By law it is illegal to manufacture or market dietary supplement products that are adulterated or misbranded and the FDA has the ability to remove any products that do this from the market.
As a CGMP (current good manufacturing practice) manufacturer we follow FDA regulations to ensure that all of our customers' products meet these standards. We do not work with substances banned by the FDA so there is no risk of contamination to any products we manufacture.
How to Learn More About Dietary Supplement Regulations
As with all important information it's crucial to go straight to the source. Brush up on what you should know with these resources that the FDA has provided.
The Takeaway
While learning FDA regulations and playing by the rules isn't the fun part of running a supplement business it's necessary to keep out of hot water. It's also important to maintain a good reputation for the industry as a whole.
The supplement industry often gets a bad rap from a few bad players. It's up to all of us in this growing industry to do our part in order to gain the trust of consumers. This is true whether or not you're new to the industry or an old pro.
This is why it's important to choose a trusted manufacturer that you can rely on. At Quality Supplement Mfg. we pride ourselves on the fact that we're a CGMP certified, FDA registered facility. We're experts at manufacturing tablets and capsules and we're ready to help you produce high-quality supplements that your customers can love and trust.