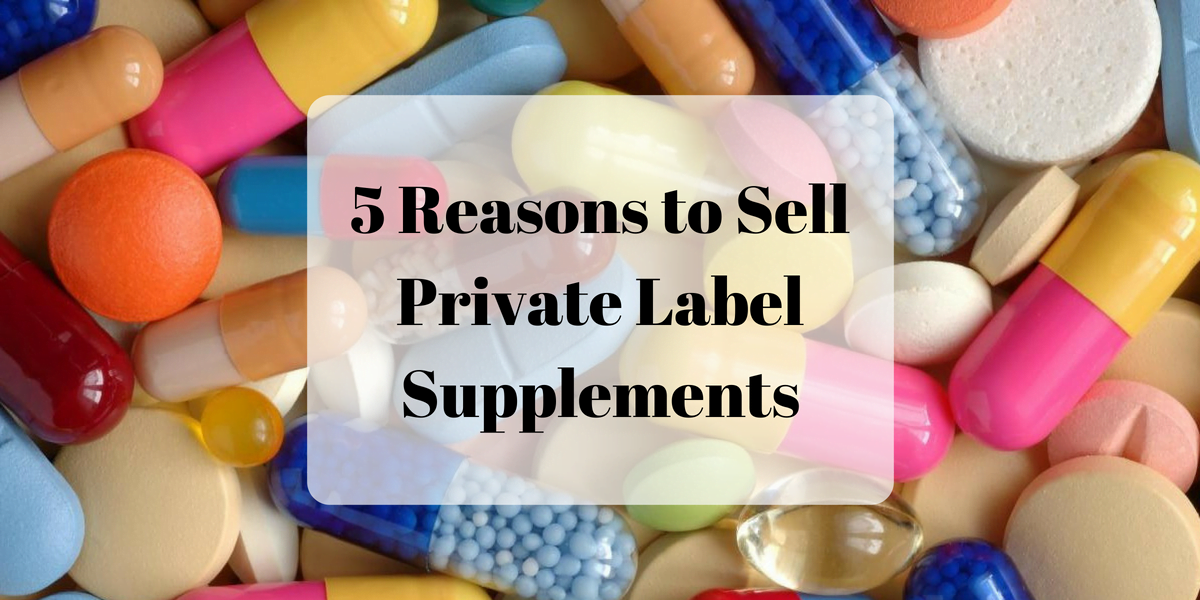 If you own a supplement business or you're interested in starting your own, you've probably considered private label supplements at one time or another. Maybe you haven't pulled the trigger yet because you're not sure if private label supplements are right for you or maybe you just don't see all the benefits they can provide your business.
So let's dive in and I'll explain why private label supplements are such an amazing business solution.
Are Private Label Supplements Right for Me?
Private label supplements are a great option for established businesses and startups alike. There are many popular supplements on the market and a new "it" product seems to pop up every day. Private labeling rather than trying to produce your very own version every time, is far more efficient.
Private labeling supplements allows you to quickly adopt new trends as they arrive so you can stay competitive in the market and attract new customers.
Here are five reasons why you should start selling private label supplements.
5 Reasons to Start Selling Private Label Supplements
Less Work for You
Compared to creating your very own custom supplement, private labeling is less work for you. When it comes to creating a custom supplement the process can not only be long but also require a lot of effort on your part from researching ingredients, to testing, approving and finalizing the formula, to then needing to educate your customer base on a brand new supplement and hoping it will sell.
Private label supplements, on the other hand, have already done most of that work for you. You can choose from a variety of popular, well known supplements with formulas that have been tested and tried.
Fast Turnaround Time
Nobody wants their cash tied up in inventory they can't even sell because the turnaround time is through the roof. With private label products turnaround time can be as quick as 72 hours. Of course, you want to make sure you pick a private label supplement manufacturer that keeps products in stock.
Relatively Inexpensive
Private labeling allows for low minimum order quantities which has two benefits. For one, you don't have to pay as much per order, kind of a no brainer I know. Another benefit of these low MOQs is that you can safely test a new product out without getting stuck with a ton of excess inventory.
Expand Product Offering
We touched on this before but if you're a business owner looking to expand your product offering, private labeling is a great way to do it. For example, if you're a weight loss company and you want to increase your average order value, you could offer a few popular private label weight loss supplements as add ons.
Offering these popular products is also a great way to attract new customers. You can draw them in with a product they're already familiar with/interested in and then introduce them to the rest of your brand.
Start a Business
Starting your own business by selling private label supplements online can be quick and inexpensive and the potential is huge!
Average monthly revenue for the top 10 sellers on Amazon:
Krill oil vitamins $51,541
Probiotics $123,016
Hair Oil $29,102
Eye support $31,196
The Takeaway
Selling private label supplements is a great solution if you're looking to grow your business or start a new one. With much of the work already done for you all you have to do is pick and choose which supplements you want to sell. With so much potential, it's time you started selling private label supplements.
At Quality Supplement Manufacturing we can help you get started today! We're a one-stop-shop with over 1,000 supplement ingredients in stock. We'll bottle and package everything for you, we can even help you design your label.