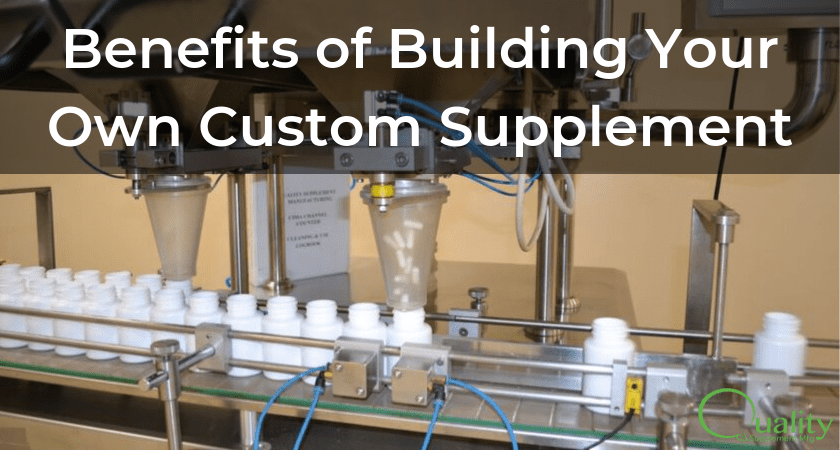 Selling private label supplements has really exploded over the last few years. And while private label supplements are great for starting a company or expanding product selection, companies that are ready to go to the next level should consider custom formula supplements.
What Are Custom Supplements?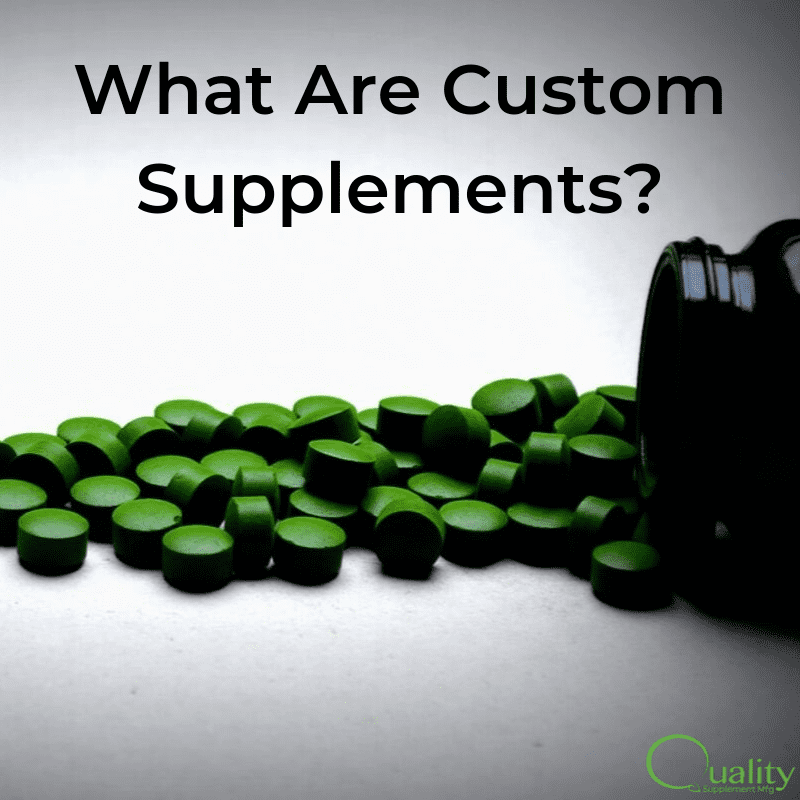 Custom supplements are totally original to whoever is making them. Working with a supplement manufacturer you develop a supplement formula customized to your specifications. You're in the driver's seat and should be the one to do the research for your supplement.
Here are a few things to consider:
Type of supplement
Ingredients
Amounts of ingredients
Supplement form
Servings per container
Units needed
Packaging
Do You Need Custom Supplements?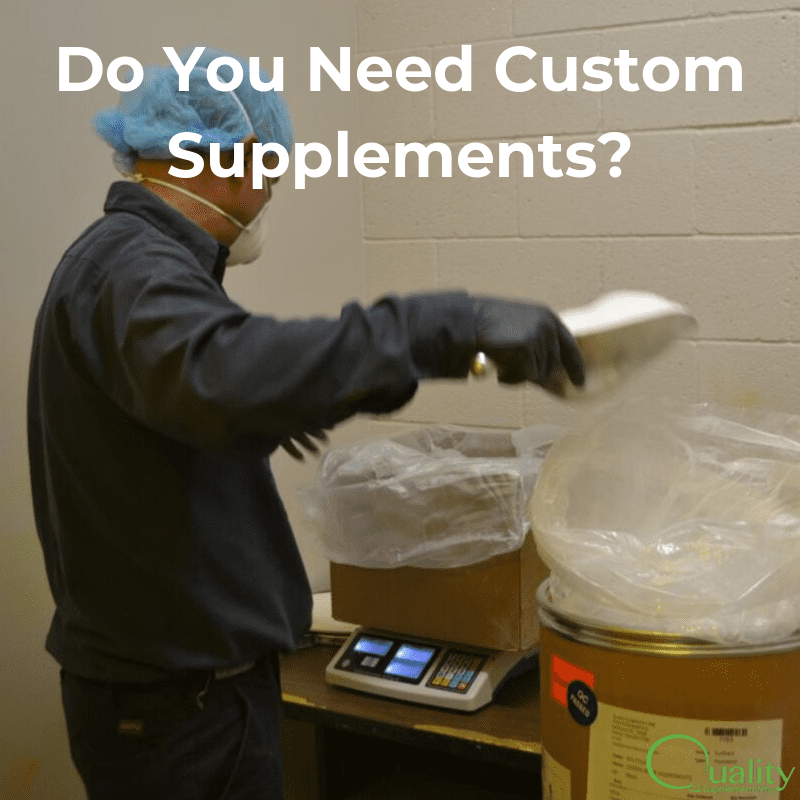 Custom label supplements are generally contracted by more established businesses as they have the experience and money necessary to get a supplement up off the ground.
This doesn't mean a new business can't successfully create and sell their own custom supplement, but keep in mind that generally minimum order quantities range from 20,000 to 50,000 units. Even if you have a relatively cheap supplement, say $5 per unit, you're looking at a hefty price tag ($250,000!).
If you're just starting out in the supplement industry or you're looking to expand your product line but don't want to invest a significant amount, private labeling can be a great option.
But before you make a decision, first let's review all the benefits of custom supplements. You might just decide it's worth it to do your homework and invest in your very own formula.
The right custom supplement has a lot of potential if you're willing to put in the time, effort and money.
3 Reasons to Manufacture Custom Supplements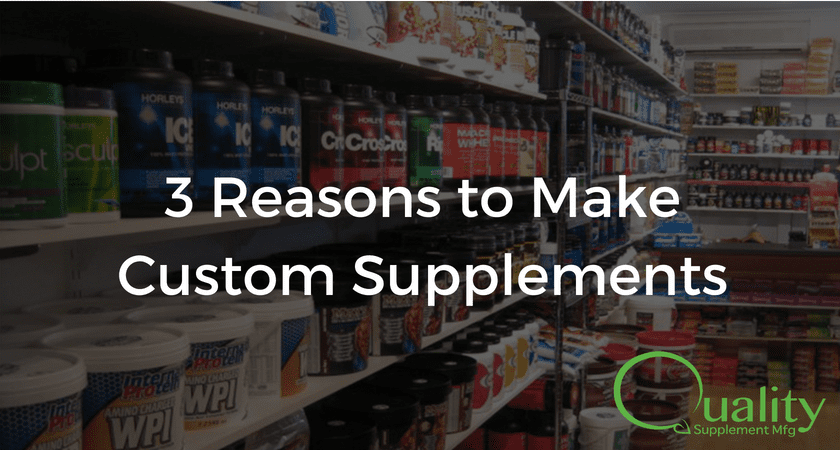 Many of the most popular supplements on the market are custom formulas. Popular supplements are unique in some way, whether that's the flavor, the combination of ingredients or the dosage.
The big hitters in the supplement industry know you have to stand out in order to get ahead. While minor products used for up-selling can easily be private labeled, flagship products of major supplement companies are custom made for them.
1. Set Yourself Apart From the Competition
This was already mentioned but this really is one of the most important reasons to custom formulate your supplements. While private labeling is a great way to expand or start your own supplement business it's not a great way to stand out since multiple other companies are selling the same or a similar supplement.
With custom supplements you can create a formula that's completely unique to your company. If a customer falls in love with your product, they won't be able to find it somewhere else which makes for great customer retention.
You can also be more picky about the flavoring and quality of your supplement. If you decide to make a protein powder you can work with your supplement manufacturer to make any flavor you want tweaking it to your taste to get a high-quality flavor.
2. Address Customers Needs
Another reason custom supplements are really beneficial is that you can tailor your supplement to the exact needs of your customers. This can also help you stand out from the crowd. You just want to make sure you don't go too niche.
Find an under-served demographic or listen to what your current demographic is struggling with. Oftentimes listening to your current customers will give you the best ideas for problems that don't yet have a solution or don't yet have a satisfactory solution.
3. Be Innovative
The great thing about custom supplements of course is that you can make it your way. If you've always had an idea for a supplement that you think would kill it, you can try that. It's all up to you from flavor to form to ingredients to packaging.
Custom formula supplements are your opportunity to try out new ingredient and new flavors that aren't everywhere yet. This is just another way to set yourself apart from the competition. Being a pioneer can help you win a lot of "cheap real estate" in the supplements world when you can spot the next "it" ingredient and be one of the first people to use it in your supplement.
Not only does being innovative help you stand out from the competition it allows you to get ahead.
The Takeaway
Using contract manufacturing to create custom supplements definitely requires more of a financial investment compared to private label but at the same time it allows you to get ahead of the competition. With custom supplements you can create a completely unique product that will keep customers coming back to you.
How We Can Help
At Quality Supplement Manufacturing we have over 35 years of experience in the Nutritional and Dietary supplement industry. We have years of helping other businesses grow by guiding them through the contract manufacturing process and we can help you too!