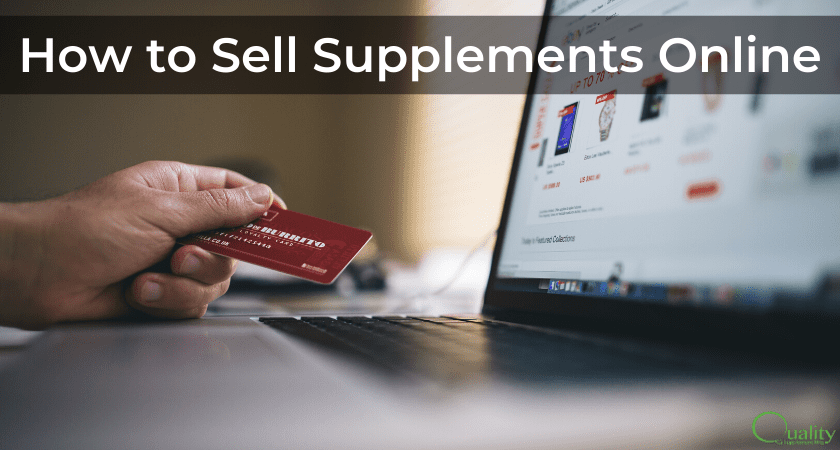 Selling your supplements online in this day and age is just not an option anymore. It's times like these especially where innovating and staying at the forefront on e-commerce trends is crucial for your success.
Selling supplements online can be extremely lucrative you just need to know how to do it right.
Building the Basics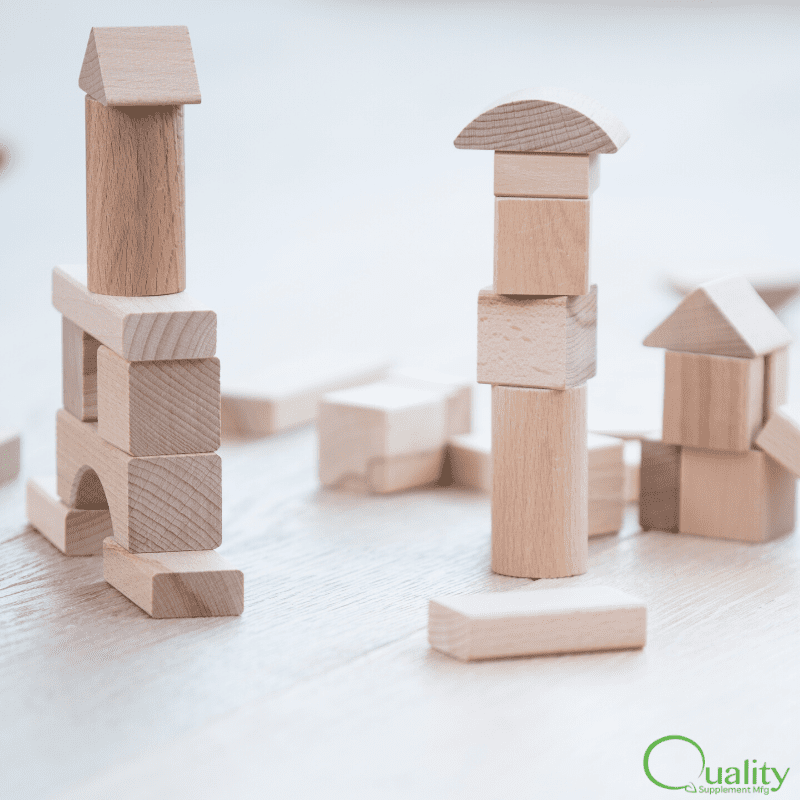 One of the basics of creating a successful marketing and sales strategy is the marketing mix or the four Ps of marketing. The four Ps of marketing are the four basic elements you need to know in order to create a plan for success. The four Ps can help you create a foundation for your online selling strategy.
The four Ps are:
Product
Price
Promotion
Place
Product – Obviously in this case the product(s) you plan on selling online are supplements. What makes your supplement unique? How do your supplements stand out among the rest.
Price – This P is pretty straightforward, how are you going to price your supplements? Think about how this affect your margins and profitability. Competing on price can be a quick way to kill your margins but you also don't want to be overpriced either.
Promotion – There are many options for promotion online. What is your digital marketing plan? How and where will you promote your supplements?
Place – The old saying goes, "location, location, location" and the same can be said for selling supplements online. Figure out the best place(s) for you to sell your supplements.
When selling supplements online two of the most complicated and important things to get right are the promotion and the place so that's what we'll be focusing on.
As for product and price, to learn more about custom supplements go here. To learn more about private label supplements go here. And to learn more about getting started go here.
Promoting Your Supplements Online
There are countless ways to promote your supplements online which can make it difficult to figure out what you should be doing with your time and money. Here are just a few options for you to consider:
Pay-per-click
Content marketing
Search engine marketing
Social media
Emails
A well rounded marketing strategy will involve many if not all of the the methods mentioned above but you don't need to do them all at once from the get go. Content marketing is a great place to start because it will help you build a foundation for some of the other marketing methods.
Not sure what exactly content marketing is? Content Marketing Institute says, "Content marketing is a strategic marketing approach focused on creating and distributing valuable, relevant, and consistent content to attract and retain a clearly defined audience — and, ultimately, to drive profitable customer action." This can be anything from blog posts to videos to podcasts.
These pieces of content can then be distributed on your social media platforms in different formats from images to video clips to gifs, etc. Using keywords to guide your content calendar is a great way to kill two birds with one stone. Great quality, keyword optimized content on your site will help you rank better in search engines.
In today's market having a social media presence is a must but picking which platforms are right for your brand is up to you. Find out which social media sites your customers frequent the most and then go there. Social media platforms like Facebook and Instagram are crucial they're also great places to test out paid ads in addition to your organic strategy.
Best Places to Sell Supplements Online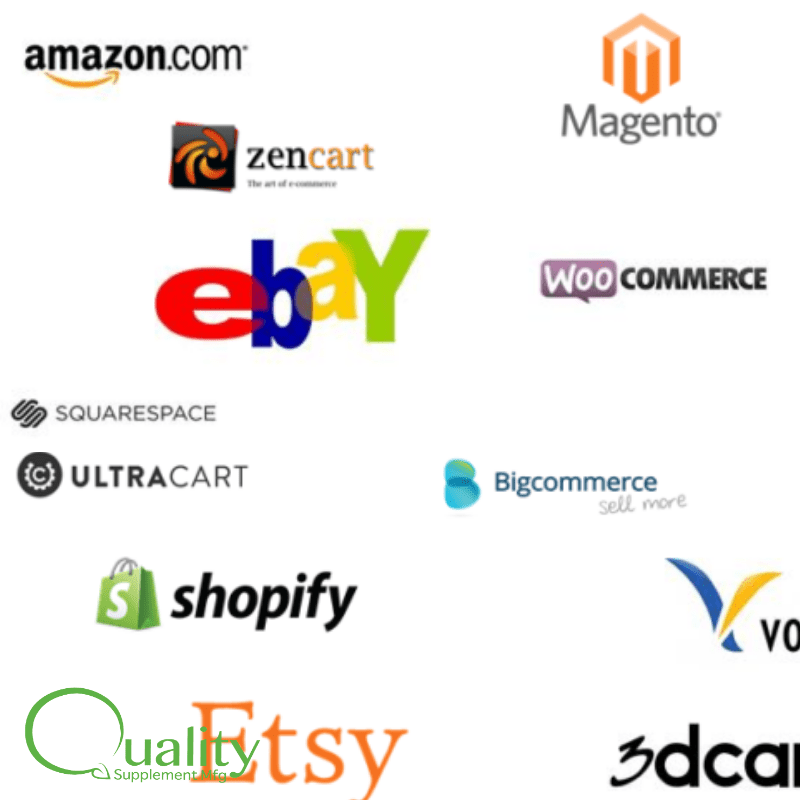 Just like marketing there are many places to sell your supplements online from e-commerce sites like Amazon, Ebay or Shopify. There are pros and cons to each of these options and many companies actually sell on all of these and more. There's no reason not to sell across multiple platforms as long as you have the resources and ability to do so. You don't want to stretch yourself too thin.
In fact, placing your products on different e-commerce sites like Amazon or Ebay is a great way to offer your supplements to customers who are A) already shopping there B) prefer to shop on there. Many Amazon customers prefer to do their online shopping with Amazon so it's important to be there for those customers.
Here are a few pros and cons of each platform
Shopify (your own website)
Pros
You're the only brand on your site
Website and store in the same place
Complete control over look and feel of store
Communicate freely with customers
Ability to build your own brand
Change up deals and offers
Cons
You're responsible for the store
Have to build SEO and site traffic from scratch
Cost of building website and store
No "foot traffic"
Ebay
Pros
Lots of Foot traffic
Some branding ability
Ability to auction or fix price
Easy to become a seller
Very quick to set up
Cons
Control is limited
One of many sellers
Subject to policy updates at any time
Need to pay seller fees
Amazon
Pros
Built in comparison shopping
Most popular e-commerce store in U.S.
Amazon Prime – free 2-day shipping attracts customers
Great reputation
Cons
Very little control
Little interaction with customers
Hefty commission to pay Amazon
Difficult to get approved
The Takeaway
Selling supplements online can be a challenging and rewarding business. Start small and move forward from there slowly but surely your company and your sales will grow. There is no one path or answer for every person or company. Figure out what you like and what works for you.
We can help you with getting your supplements ready to go so you can focus on growing your business. We offer both contract manufacturing for custom supplements and private label supplements.