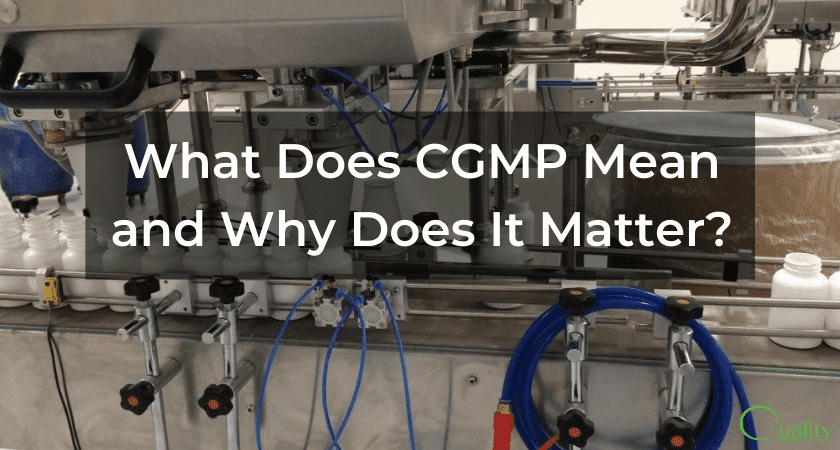 When you're researching supplement manufacturers one term you'll likely come across is CGMP or cGMP. But what is CGMP, what does it mean and why does it even matter? Today we're going to answer all of these questions so you can make the best decision when choosing a manufacturer. 
What Does CGMP Mean?
CGMP stands for current good manufacturing practices. Basically CGMP are guidelines for how to safely make quality products like supplements. It helps to ensure that every manufacturer is held to a certain standard so that consumers are protected.
According to the FDA CGMPs, "provide for systems that assure proper design, monitoring, and control of manufacturing processes and facilities. Adherence to the CGMP regulations assures the identity, strength, quality, and purity of drug products by requiring that manufacturers of medications adequately control manufacturing operations."
But just because many manufacturers follow the same guidelines doesn't mean that every supplement manufacturer is created equal. Each manufacturer is free to apply these practices how they see fit.
Again, according to the FDA, "The CGMP requirements were established to be flexible in order to allow each manufacturer to decide individually how to best implement the necessary controls by using scientifically sound design, processing methods, and testing procedures."
Which makes the 40+ years of combined experience among our management team important for creating a process that is superior to our competitors.
Why is CGMP Important?
So why is CGMP an important certification to look for in a manufacturer? Well, "it is important that drugs are manufactured under conditions and practices required by the CGMP regulations to assure that quality is built into the design and manufacturing process at every step."
While manufacturing supplements is not the same as manufacturing medications or drugs, maintaining CGMPs in this industry is no less important. Some manufacturers will cut corners or work with customers who want to produce banned products. This puts your customers health and safety as well as your business at risk.
Contracting with a CGMP manufacturer protects your customers and your business. Plus, it's good for the industry as a whole. Bad actors create a bad name for the industry and drive customers away. That's why it's so important to play by the rules because a good reputation for the industry benefits us all. As the saying goes, a rising tide raises all ships.
At Quality Supplement Manufacturing we are proud to say we passed our CGMP certification with flying colors. We keep all of our processes current on the most up to date standards so that you can rest assured that your customers are getting the highest quality supplements on the market.